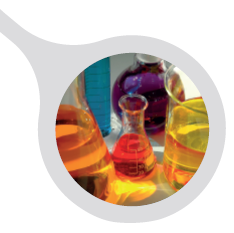 OUR EXPERTISE
AR2i is a GMP-accredited pharmaceutical company (no. F14/18) including a 1,000 m² test laboratory housing high-performance, innovative equipment..
The AR2i LABORATORY Division is here to help you with the analytical develoment of your products according to quality control standards, covering a wide range of aspects.
We have strong expertise in complete or partial analytical develoment on various types of active substances, pharmaceutical forms and formulations.
ANALYTICAL METHOD DEVELOPMENT AND VALIDATION

Active substance identification and assay
Assay of preservative
Determination of relative susbstances
Determination of residual solvents
In-vitro dissolution studies
Analysis of nitrosamines
ICH Q3D studies
STABILITY STUDIES

Studies in ICH conditions
Content-container interaction studies
In-use stability studies
Forced degradation studies
GMP PHYSICOCHEMICAL QUALITY CONTROL
Medicinal products and medical devices
Pharmaceutical raw materials
Biological medicinal products
TLC, UV, HPLC, GC, GC/MS, AAS, ICP, Elisa, Capillary Electrophoresis, Laser particle size analyser, Viscosimeter, Titration, ICH climatic chambers