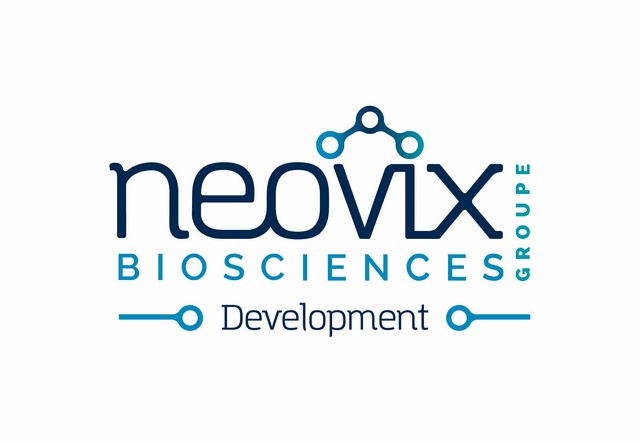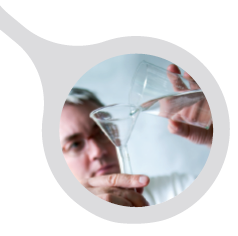 Building on its multi-disciplinary background, the neovix BIOSCIENCES group has created a Development division to offer its technological know-how to the cosmetic formulation industry.
Specifically, it has developed unique and highly innovative patented formulation technology called WPE®

The Development division offers you a comprehensive approach to developing cosmetics with unique texture and galenic properties.
It will operate in 3 areas of expertise to provide you with a wide range of services.
PRODUCT DEVELOPMENT

Formulation : researching and conceptualising formulas, lab trials
Marketing : creating the product concept, elaborating the brand strategy, coordinating the stages in launching the product and monitoring operational marketing
Packaging : sourcing, developing and monitoring purchasing
REGULATORY AFFAIRS

Implementing and monitoring effective and compliant tests
Evaluating product safety for human health
Building a European Product Information File
PRODUCTION

Contract manufacturing : pre-and industrial-scale production

Packing : monitoring production and packing schedules
We adapt to your requests and requirements. We can get involved in a project in just one of our particular areas of expertise or provide a full service across all three skills areas.
The particularity of this technology is that it can be adapted to develop a variety of product formulas. It also helps to unleash the effects of the active ingredients through its excellent diffusion.
It can be adapted for use on various types of cosmetic products :
Innovative serum creme, specially developped for our precursor brand neomist which has 5 high-performing, professionnal-quality products
Sheet mask
PERFUME AND PERFUME DERIVATIVES
Water-based perfumes, so that you can offer alcohol- and solvent-free products
Perfumed hair or body mist
SPECIFIC PROFESSIONAL CARE
Water-soluble bath care
Booster serum treatment
This range could easily be expanded to other types of products. There are wide-ranging formulation possibilities with this technology. We're here to create your unique, highly innovative, novel and exceptional quality product !
OUR CLIENTS: PRESTIGIOUS REFERENCES
We have made numerous developments based on WPE® technology. Here are some examples of the brands that have put their faith in us:
Filorga – Anti-Age water, NCTF Mist
Parfums Hermès – Perfumed moisturising mist Série des Jardins
Clinique Matignon – Ultra-serum
Wisper-SOA Sandalwood Of Australia – Sandalwood nut oil face care
Sethic China – Sheet mask concentrates
Oblis Les Cent Ciels – Face care range and water-soluble bath care
Mes'Age Clinique Eiffel Carré d'or – Face post-treatment care
Y'Skin Joevencia – Cream-serum vial
Argentum – Water-based perfumes range
Aisa Therapeutics – Sweet orange mist
Sabé Masson – Soft Perfume Liquid range
Maison Sybarite – Water-based perfumes range