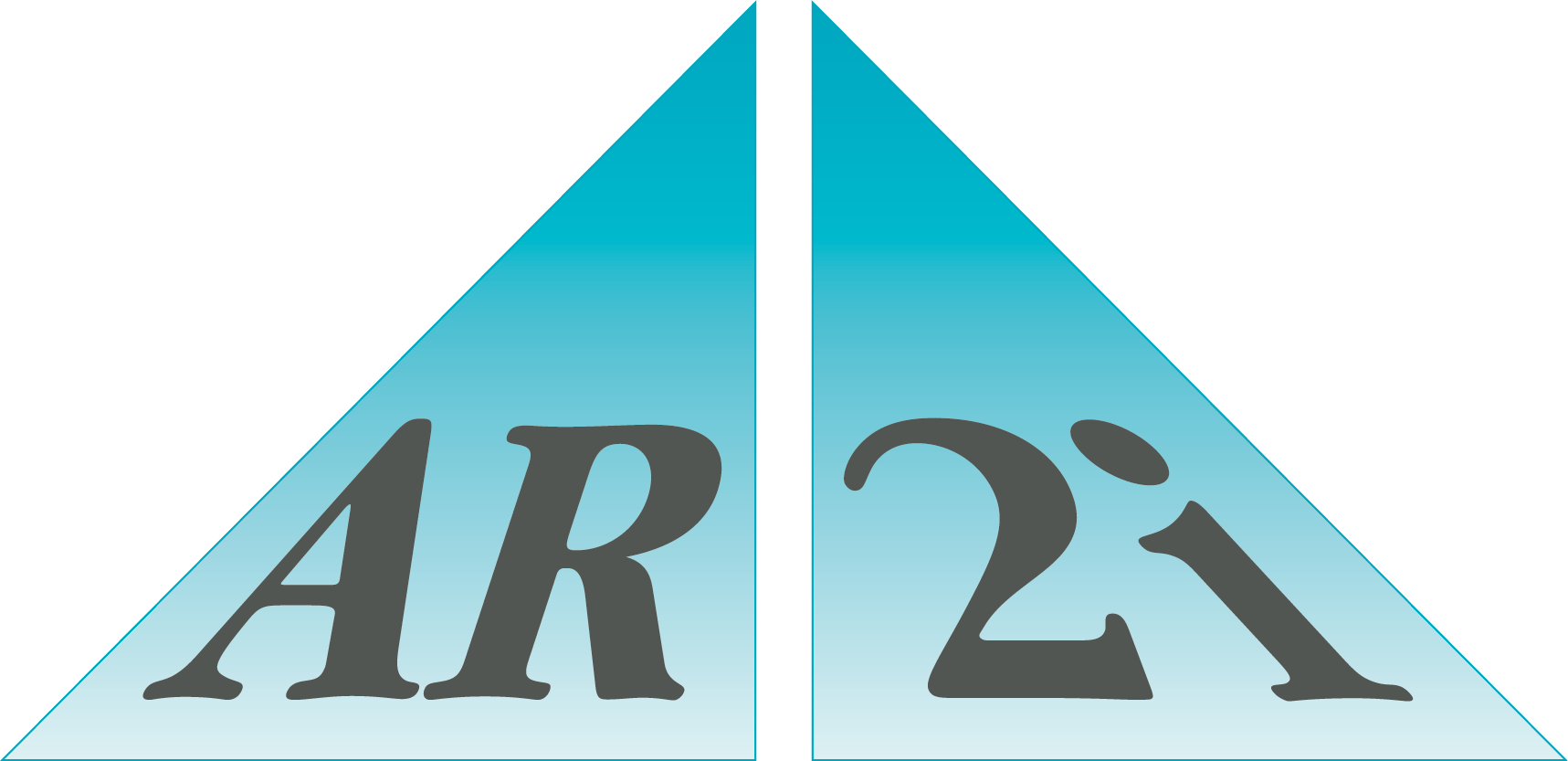 Please read carefully the various methods of using this site before browsing its pages. By connecting to this site, you unreservedly accept these terms. Also, in accordance with article n ° 6 of Law n ° 2004-575 of June 21, 2004 for confidence in the digital economy, the managers of this website www.ar2i.fr are :
Site Editor:
AR2i
SIREN : 394 739 031 RCS Nanterre
Editorial manager: Christian SARBACH
20/22 avenue Edouard Herriot 92350 Le Plessis-Robinson
Phone number : +33 (0)1 45 37 10 93
Accomodation:
Host : OVH
2 rue Kellermann BP 80157 59100 Roubaix
Website : https://www.ovh.com
Development : Be More Web
Terms of use:
This site is offered in different web languages ​​(HTML, HTML5, Javascript, CSS, etc.) for better user comfort and more pleasant graphics, we recommend that you use modern browsers such as Internet explorer, Safari, Firefox, Google Chrome, etc.
AR2i uses all the means at its disposal to ensure reliable information and a reliable update of its websites. However, errors or omissions may occur. The user must therefore ensure the accuracy of the information. AR2i is in no way responsible for the use made of this information, and for any direct or indirect damage that may result from it.
Cookies : The www.ar2i.fr  site may ask you to accept cookies for statistical and display purposes. A cookie is information placed on your hard drive by the server of the site you are visiting. It contains several data which are stored on your computer in a simple text file which a server accesses to read and record information. Certain parts of this site cannot be functional without the acceptance of cookies.
Hypertext links : The websites of may offer links to other websites or other resources available on the Internet. AR2i has no means of controlling the sites in connection with its websites. does not answer for or guarantee the availability of such external sites and sources. It cannot be held responsible for any damage of any kind whatsoever resulting from the content of these sites or external sources, and in particular the information, products or services they offer, or any use that may be made of these elements. The risks associated with this use fall fully on the Internet user, who must comply with their conditions of use.
Users, subscribers and visitors to websites cannot set up a hyperlink to this site without the express prior authorization of AR2i.
In the event that a user or visitor wishes to set up a hyperlink to one of the AR2i websites, it will be their responsibility to send a message on the contact form accessible on the site in order to formulate their request for establishment of a hyperlink. AR2i reserves the right to accept or refuse a hyperlink without having to justify its decision…
Services provided:
Our site www.ar2i.fr presents the activities of the company as well as its information.
AR2i strives to provide the site www.ar2i.fr with information as precise as possible. The information on the site www.ar2i.fr is not exhaustive and the photos are not contractual. They are given subject to modifications having been made since they were put online. In addition, all the information indicated on the site www.ar2i.fr is given as an indication, and is likely to change or evolve without notice.
Contractual limitation on data:
The information contained on this site is as precise as possible and the site updated at different times of the year, but may however contain inaccuracies or omissions. If you notice a gap, error or what appears to be a malfunction, please report it in the contact page form by describing the problem as precisely as possible (problem page, type of computer and browser used,…).
All downloaded content is done at the user's own risk and under his sole responsibility. Consequently, AR2i cannot be held responsible for any damage suffered by the user's computer or any loss of data following downloading. In addition, the user of the site agrees to access the site using recent equipment, not containing any virus and with an up-to-date latest generation browser.
The hypertext links set up within the framework of this website towards other resources present on the Internet network can not engage the responsibility of AR2i.
Intellectual property :
All the content of this on the site www.ar2i.fr, , including, without limitation, the graphics, images, texts, videos, animations, sounds, logos, gifs and icons as well as their formatting are the property exclusive of the company with the exception of brands, logos or content belonging to other partner companies or authors.
Any reproduction, distribution, modification, adaptation, retransmission or publication, even partial, of these various elements is strictly prohibited without the express written agreement of AR2i. This representation or reproduction, by any process whatsoever, constitutes an infringement punishable by articles L.335-2 and following of the Code of intellectual property. Failure to comply with this prohibition constitutes an infringement which may engage the civil and criminal liability of the infringer. In addition, the owners of the copied Content may take legal action against you.
Declaration to the CNIL :
In accordance with law 78-17 of January 6, 1978 (amended by law 2004-801 of August 6, 2004 relating to the protection of individuals with regard to the processing of personal data) relating to data processing, files and freedoms, this site has not been declared to the National Commission for Data Protection (www.cnil.fr).
Litigation:
The present conditions of the site www.ar2i.fr are governed by French laws and any dispute or litigation which could arise from the interpretation or the execution of these will be the exclusive competence of the courts on which the seat depends. social of society. The reference language for the settlement of any disputes is French.
Personal data :
In general, you are not required to communicate your personal data to us when you visit our website www.ar2i.fr.
However, this principle has certain exceptions. Indeed, for certain services offered by our site, you may be required to communicate certain data to us such as: your name, your position, the name of your company, your email address, and your telephone number. This is the case when you fill out the form offered to you online, in the "contact" section. In any case, you can refuse to provide your personal data. In this case, you will not be able to use the services of the site, in particular that of requesting information on our company, or of receiving the newsletters.
Finally, we may automatically collect certain information about you when you simply browse our website, including: information about the use of our site, such as the areas you visit and the services you access, your address IP, type of browser, access times. Such information is used exclusively for internal statistical purposes, in order to improve the quality of the services offered to you. The databases are protected by the provisions of the law of July 1, 1998 transposing Directive 96/9 of March 11, 1996 on the legal protection of databases.
Cookies Policy
This cookies policy was last updated on July 30, 2021 and applies to citizens and legal permanent residents of the European Economic Area.
1. Introduction
Our website, https://ar2i.fr (hereafter: "the website") uses cookies and other related technologies (for simplicity, all these technologies are referred to by the term "cookies"). Cookies are also placed by third parties that we have engaged. In the document below, we inform you about the use of cookies on our website.
2. What are cookies ?
A cookie is a small, simple file sent with the pages of this website and stored by your browser on the hard drive of your computer or other device. Information stored there may be sent back to our servers or to the servers of relevant third parties on a subsequent visit.
3. What are scripts ?
A script is a piece of code that is used to make our website work properly and interactively. This code is executed on our server or on your device.
4. What is an invisible beacon ?
An invisible beacon (or web beacon) is a small piece of invisible text or image on a website, used to track traffic on a website. To do this, various data about you is stored using invisible tags.
5. Cookies
5.1 Technical or functional cookies
Some cookies ensure that parts of the website function correctly and that your preferences as a user are taken into account. By placing functional cookies, we make it easier for you to visit our website. This means that you do not have to enter the same information repeatedly when visiting our website and, for example, the items remain in your shopping cart until your payment. We may place these cookies without your consent.
5.2 Statistical cookies
We use statistical cookies in order to optimize the user experience on our website. With these statistical cookies, we obtain information about the use of our website. We ask for your permission to place statistical cookies.
5.3 Marketing / tracking cookies
Marketing / tracking cookies are cookies or some other form of local storage, used to create user profiles in order to display advertising or to track the user on this website or on multiple websites for any purpose. similar marketing.
6. Cookies placed
Google reCAPTCHA
Functional, Marketing / Follow-up
Polylang
Preferences
Google Maps
Marketing / Follow-up
7. Consent
When you visit our website for the first time, we will show you a pop-up window with an explanation about cookies. As soon as you click on "Save preferences" you authorize us to use the categories of cookies and extensions that you have selected in the pop-up window, as described in this cookie policy. You can deactivate the use of cookies through your browser, but please note that our website may no longer function properly.
8. Your rights regarding personal data
You have the following rights regarding your personal data:
You have the right to know why your personal data is needed, what will happen to it and how long it will be kept.
Right of access: you have the right to access your personal data that is known to us.
Right of rectification: you have the right at any time to complete, correct, have your personal data deleted or blocked.
If you give us your consent for the processing of your data, you have the right to revoke this consent and have your personal data deleted.
Right to transfer your data: you have the right to request all your personal data from the controller and to transfer it in full to another controller.
Right to object: you can object to the processing of your data. We will comply, unless there are reasons for this treatment.
To exercise these rights, please contact us. Please refer to the contact details at the bottom of this cookies policy. If you have a complaint about the way we process your data, we would like to be informed, but you also have the right to lodge a complaint with the supervisory authority (the data protection authority, such as the EDPS).
9. Activate / deactivate and delete cookies
You can use your internet browser to automatically or manually delete cookies. You can also specify that some cookies cannot be placed. Another option is to change your internet browser settings so that you receive a message each time a cookie is placed. For more information on these options, see the instructions in the Help section of your browser.
Please note that our website may not work properly if all cookies are disabled. If you delete cookies in your browser, they will be placed again after your consent when you return to our websites.
10. Contact details
For questions and / or comments about our cookie policy and this statement, please contact us using the following contact details:
AR2i
20/22 avenue Edouard Herriot
92350 Le Plessis-Robinson
France
Website : https://ar2i.fr
E-mail : contact@ar2i.fr
This cookie policy was synchronized with cookiedatabase.org on July 30, 2021